Beach Music Updates from Bo the Webguy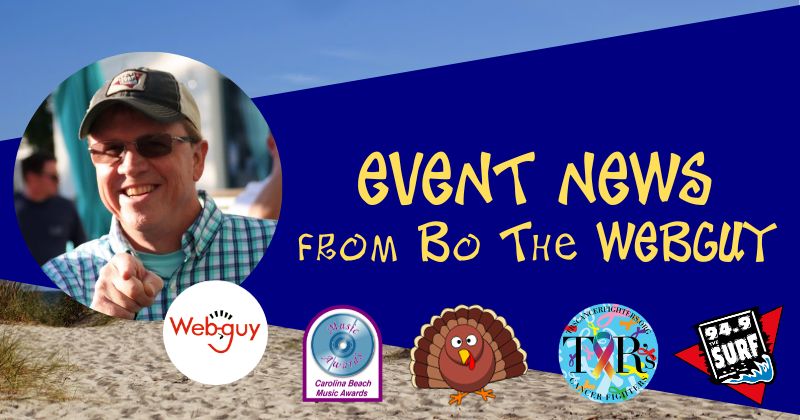 Hey Beach Music Friends, Here is a list of events to put on your calendar 2023 CBMA Weekend It is…
Welcome to Beach Music Online
BeachMusicOnline.com is a website that has been around for over 20 years managed by me, 'Bo the Webguy' with Grand Strand Marketing Group. A lot has happened in the beach music world since this site first launched.  I have been involved with some of the best groups, events and clubs. The music is strong on the terrestrial and Internet streaming stations.
The Band Schedules Page is probably one of the most visited website pages in all of beach music sending thousands of visitors to the various band websites and events in the industry every month. It will continue to be a source of beach music information going forward.
Please follow my pages and beach music profiles on social media. Support the bands, venues, DJs, and event promoters that feature Carolina Beach Music and the official state dance of North and South Carolina.
~Bo the Webguy with BeachMusicOnline.com