Bookmark this page and visit often to catch up on Beach Music Radio shows. I have included some of my favorite DJs and Stations here in this calendar format. If something needs to be added tell your favorite to contact Bo the Webguy and Beach Music Online.
Do you Like Beach Music?
Do you like to listen to Beach Music? Are you looking for places to learn more about Beach Music on the Internet?
Beach Music Online started simply as a links page to link to all the bands for the Coastline Band's website. That was the first beach music band website I built. Jim Quick kept told me I would make a bunch of money doing websites for the beach music industry. I am still waiting on that…
Over the years, I have added a lot to the website. Some features have changed, some have been removed. Many of my photo galleries have managed to be featured on other sites that I promote. I started a CD store at www.BuyBeachMusic.com several years ago which has featured some of the best selling beach music albums of all time. We have seen a lot of growth in traffic and greatly appreciate all of our customers.
Listen to Beach Music Radio
I used to get a lot of emails asking, "Where can I listen to beach music on the Internet?" there are a lot more options now than there were when I first launched this website. Of course there is THE radio station in North Myrtle Beach. 94.9 The Surf features 24/7 radio streaming live along with its terrestrial broadcast in the North Myrtle Beach area.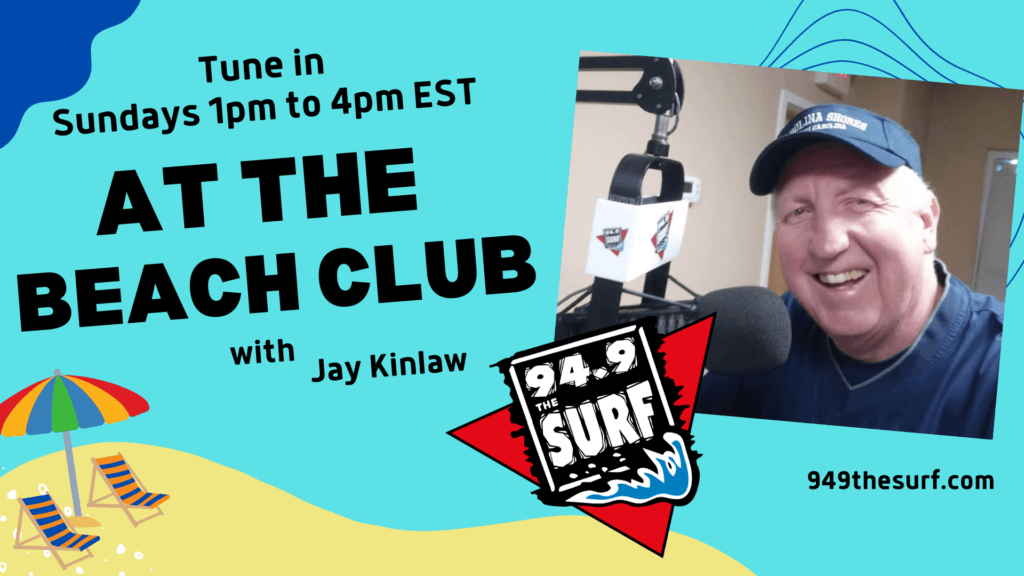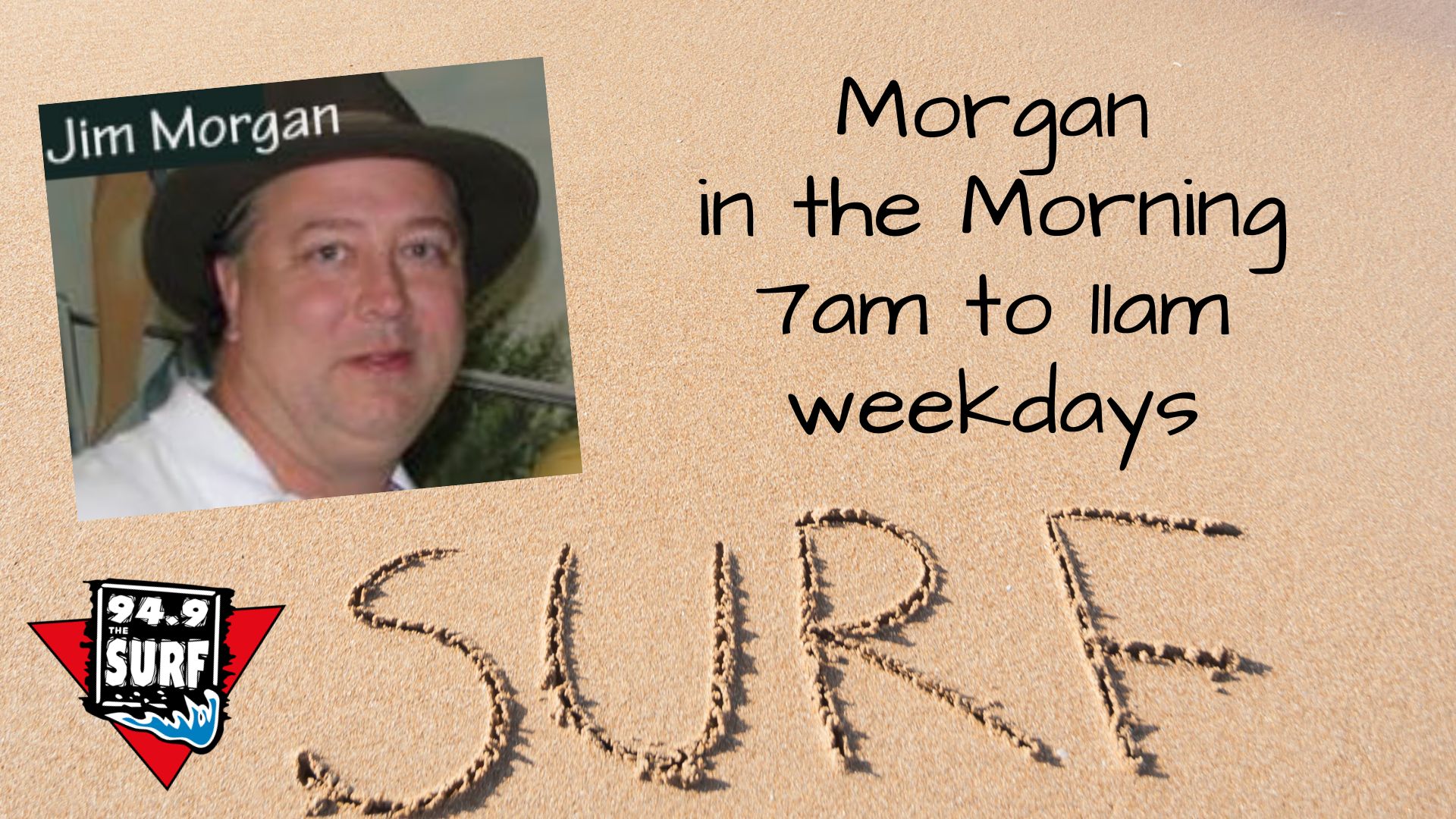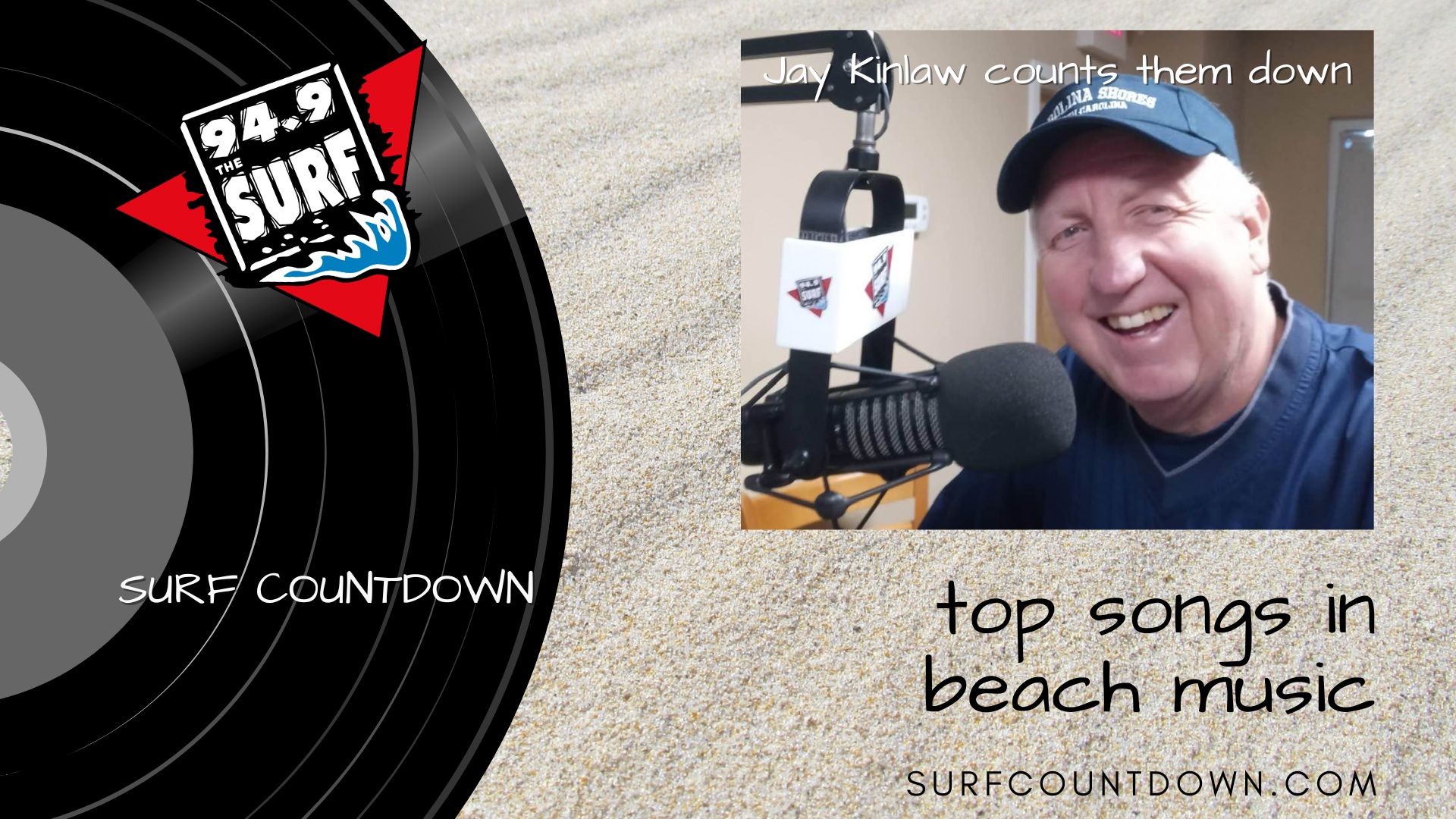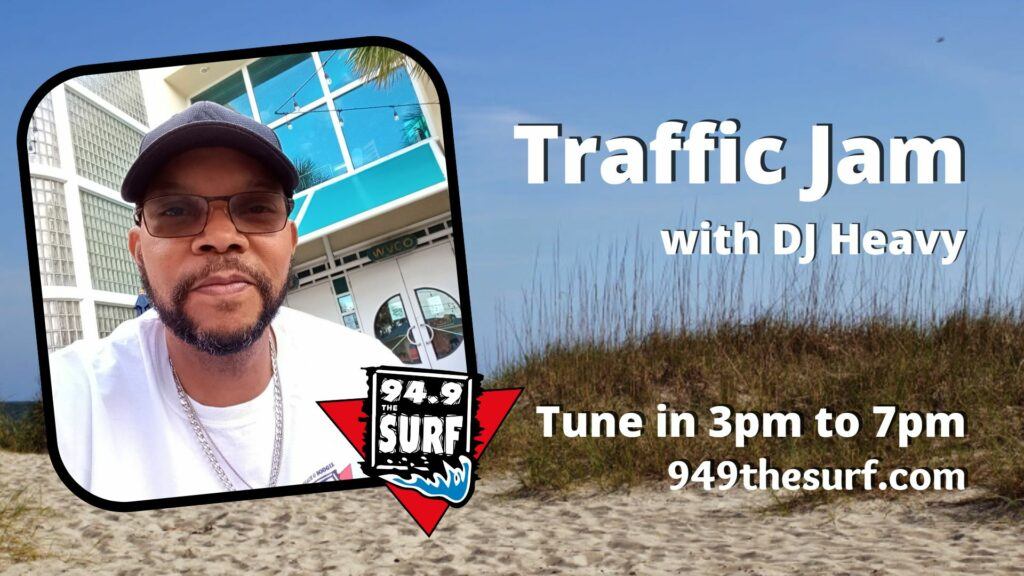 94.9 The Surf features shows by Jim Morgan, Jim Quick, DJ Heavy and Jay Kinlaw.  Look for times on the radio calendar on this page.

Time for a Carolina Beach Party?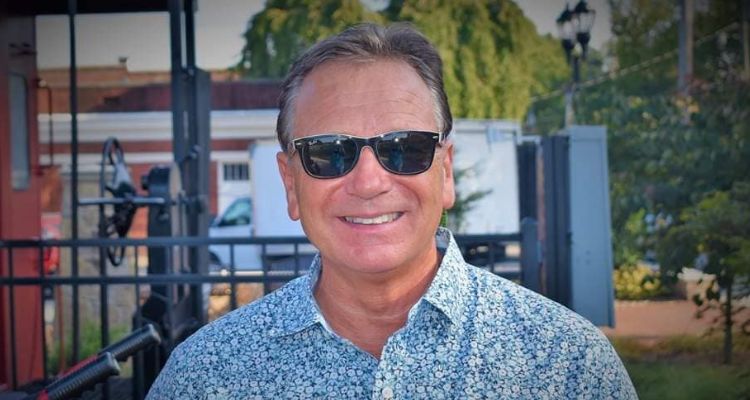 I know without a doubt, Johnny B is one of the hardest working DJs in the business. John Barkley is famous for his Carolina Beach Party brand. He is a 3 Time winner of the CBMA Club and Mobile DJ of the Year. He has been nominated for several categories. With the group of outstanding DJs, WSGE has taken the FM Station of the Year the last 3 years.
Recently Johnny B joined the guys at Riptide Radio and now spins the tunes weekdays from 9 to Noon. His Saturday Show continues on WSGE from 9am to 1pm
No Doubt About It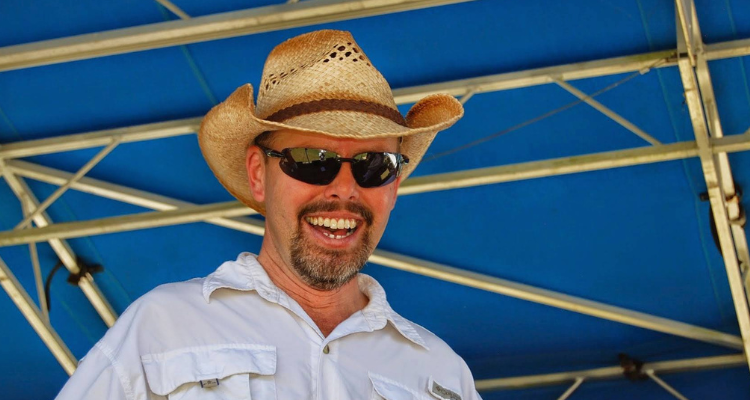 Fred Rouse is in the House! Coast to Coast Favorites is now played LIVE on Sundays at Noon. He has won FM DJ and Syndicated Radio Show awards from the CBMA. DJ Fred Rouse is one of those guys that will always know what to play to keep them dancing and having a good time. Fred is a great DJ.
Shaun Lamm's Beach Jams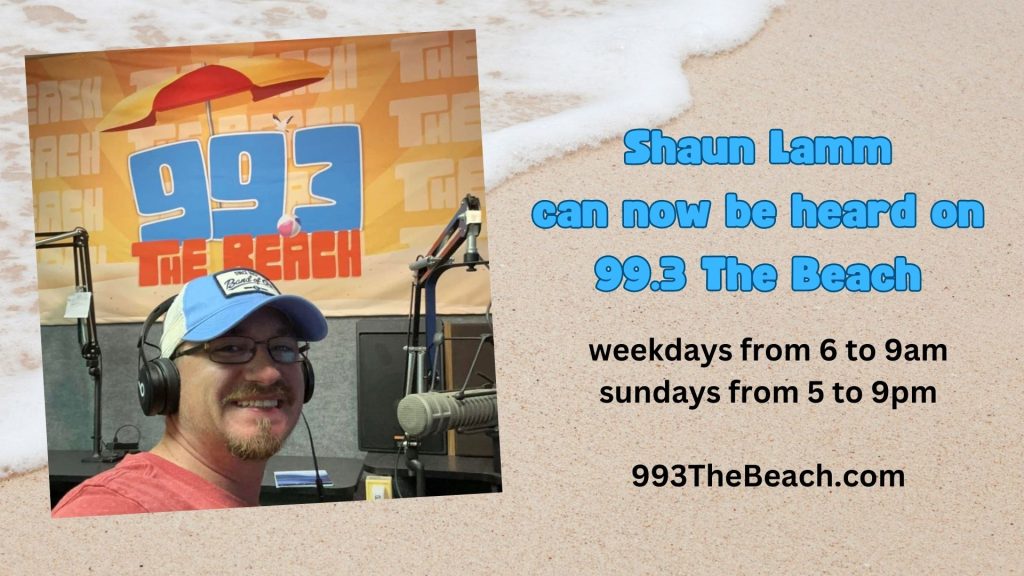 Shaun Lamm is now on 99.3 The Beach – Listen to Sunrise on the Beach with Shaun Lamm weekdays from 6am to 9am and Shaun Lamm's Beach Jams on Sunday Evenings from 5 to 9pm
Swamp Soul Show with Jim Quick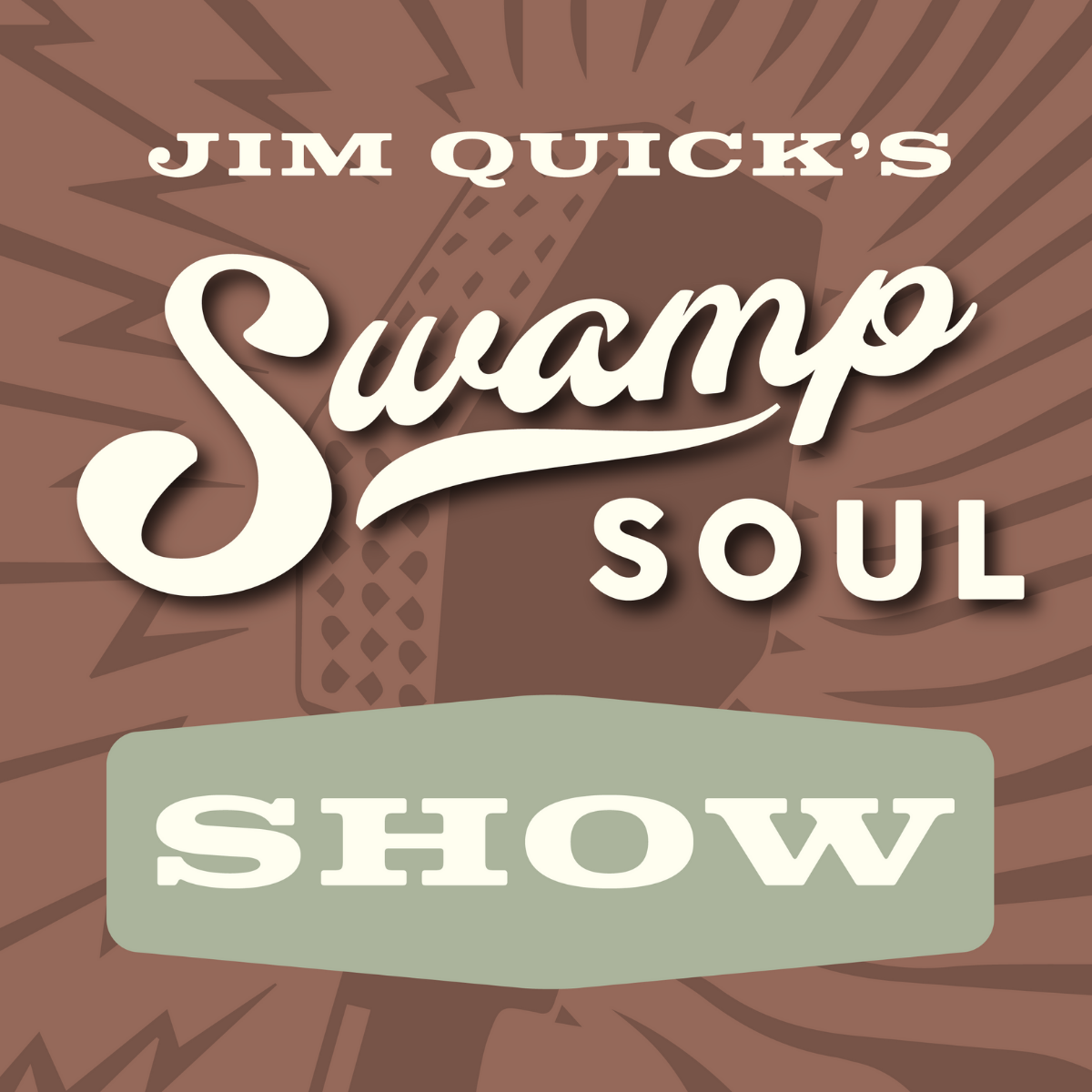 Jim Quick features a blend of  songs with his commentary on this new syndicated radio show "Jim Quick's Swamp Soul"  Look for the play schedule at swampsoul.com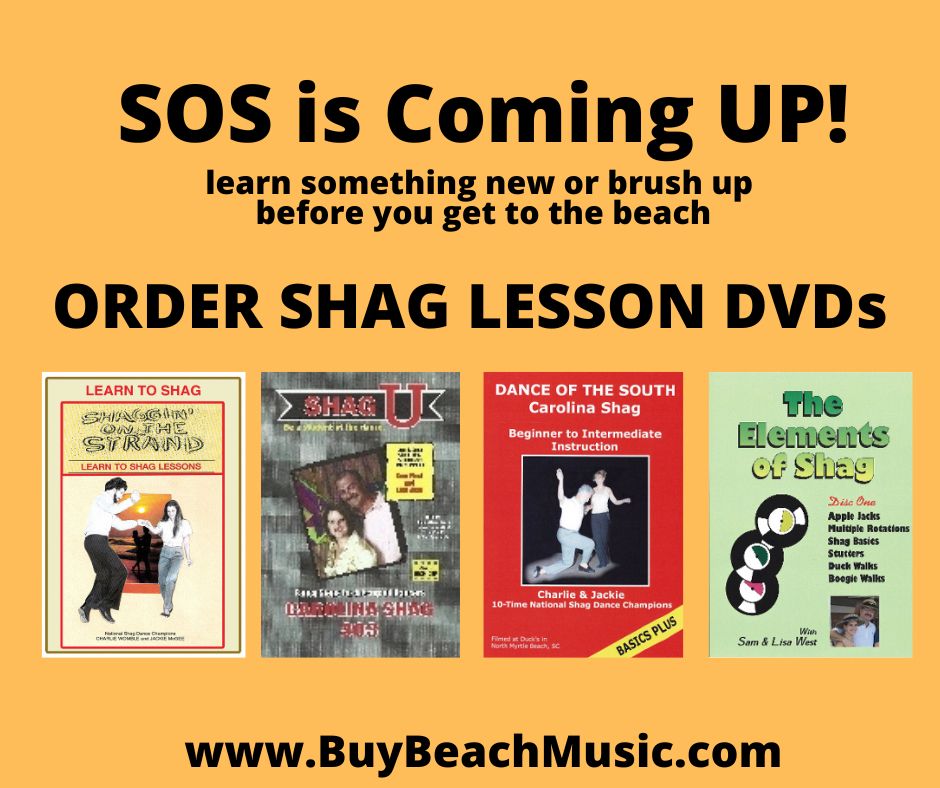 Buy Beach Music CDs and DVDs
BuyBeachMusic.com has become the TOP Choice on the Internet for Carolina Beach music CDs. You can find all of the top artists in Beach Music on the site as well as new artists featured in the many KHP Music Compilations. Look for the newest CDs available online. Find the best in Instructional DVDs from the top State dance instructors in the industry.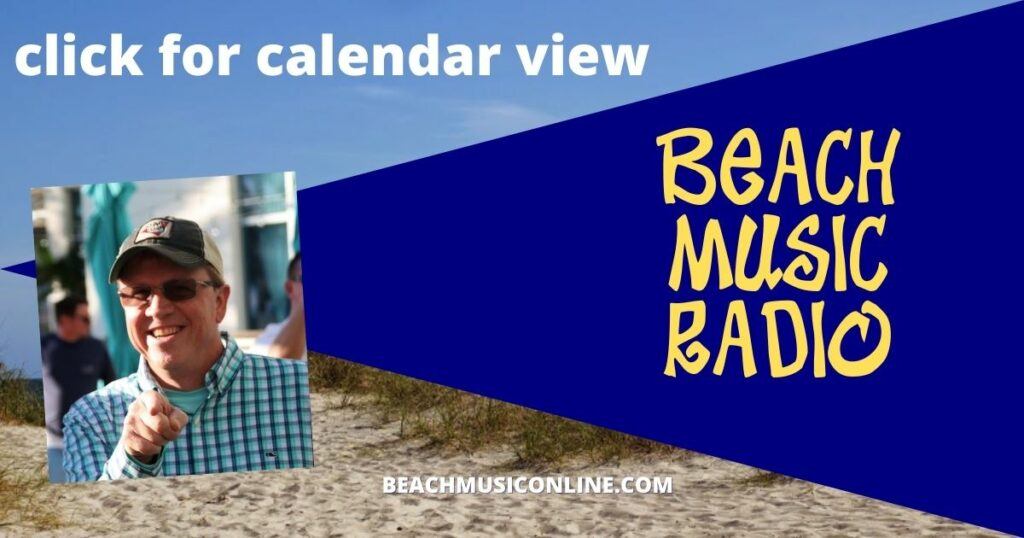 Got Questions – Comments – Changes to this Calendar?
use the chat button on the bottom of this page and send me a message