Hello Beach Music Friends,
I can't believe the end of September has arrived. I know that all of the beach clubs in Ocean Drive feel like they can take a break this week after SOS. My friends, Charlie and Jackie, Jim Quick, and Jay Kinlaw worked hard to make the Society of Stranders' visit to town this year a success. Those schedules were some kind of crazy!
If you were listening to the surf on Wednesday the 28th, you probably heard Jay Kinlaw discussing with Jim Quick and Jim Morgan some of the top tunes for this year that were requested in the clubs during SOS. If you want to see what the Surf Listeners are saying were hot, see this post on the facebook page
Of course, the beach is not slowing down completely. Cammy Week will be here before you know it. The CBMA will be coming into North Myrtle Beach for the big celebration weekend November 10th-13th. Schedules will be posted on their website and of course, you will find flyers here at Beach Music Online when they are ready to post. Don't miss out on any upcoming beach music events 
New DJ at the Surf
Unless you have been under a rock, I am sure you have heard that the Surf has added a new DJ to their daily line-up. The Traffic Jam with DJ Heavy comes on at 3pm Monday thru Friday following JQ when he is here and the Professor on Thursdays. Be sure to tune in weekdays at 3pm EST. See his and other show schedules on my beach music radio schedule.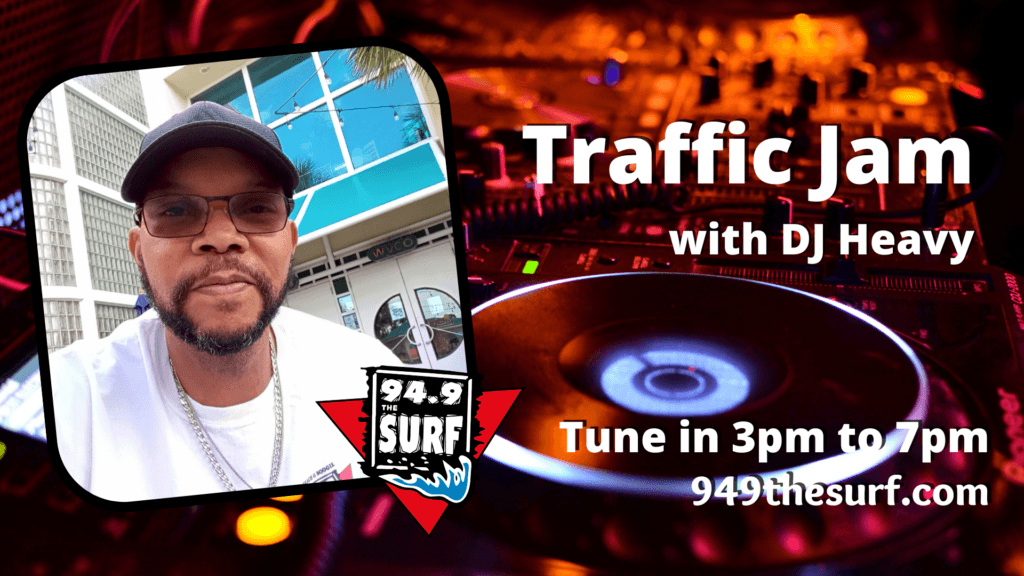 Shout Outs and Self Promotions
Thank you to Jeff, Russ, and the rest of the Trip's Taxi drivers. The new vans look fantastic, and I know everyone who used your services last week is grateful. Remember, when you need a ride in North Myrtle Beach, do as Jim Quick says "Put it in the Hands of the Driver" and call Trip's Taxi at 843-997-9331.
Vacation Rentals in NMB
Check out this new site for vacation rental homes and condos in North Myrtle Beach – VacationNMB.com