Hello Beach Music Friends,
It has been chilly in NMB this week. The end of October is fast approaching. Are you making plans for the Holidays? Here are some updates on beach music events for you to attend
The Turkey Ball with Band of Oz and Special Guest, Jim Quick
Tickets and Tables are on sale – Don't miss out on the fun. We move the Turkey Ball to Clinton, NC this year. Joining the Band of Oz is special guest, Jim Quick. You know its going to be a party with JQ and BOZ. It will be a big crowd – Plan to join us on Wednesday, November 23rd – order tickets and reserved seats today
Saturday after Thanksgiving is THE Oyster Roast under the big tent in Ocean Drive
If you haven't got tickets already, you need to order them today – We are expecting a sell out before the doors to the tent open on November 26th for Timmy Ray's 15th Annual Oyster Roast. Cat 5 Band, Southside Saints, Jim Quick & Coastline will be performing this year. Host Emcees are Chad Sain, Ray Hall and Jim Quick. You can still sponsor the event and get a reserved table under the tent near the stage.
La Bella MD presents the Legends of a Beach Music Christmas in NMB
Time to start thinking about the Christmas Show. This year, the event features The Coasters and Long Bay Symphony at the Spanish Galleon in December. Visit ODChristmas.com to order your reserved seats for the show. Shows scheduled for 5pm and 8pm. It will be a great event that you will not want to miss. Special Thanks to La Bella MD in Myrtle Beach for  sponsoring the show this year.
New Restaurant in Cherry Grove
In case you haven't heard, a new oyster bar has opened up in North Myrtle Beach. Make plans to check out the Tailgate Oyster Bar on Sea Mountain Highway. They have an old jukebox full of beach music that plays while you dine on oysters, shrimp or burgers. I am a big fan of the new place and hope you like it as much as we do. They open at 5pm on Thursday, Friday and Saturday during the off season. If you go by, tell them you heard about them from Bo the Webguy on Beach Music Online.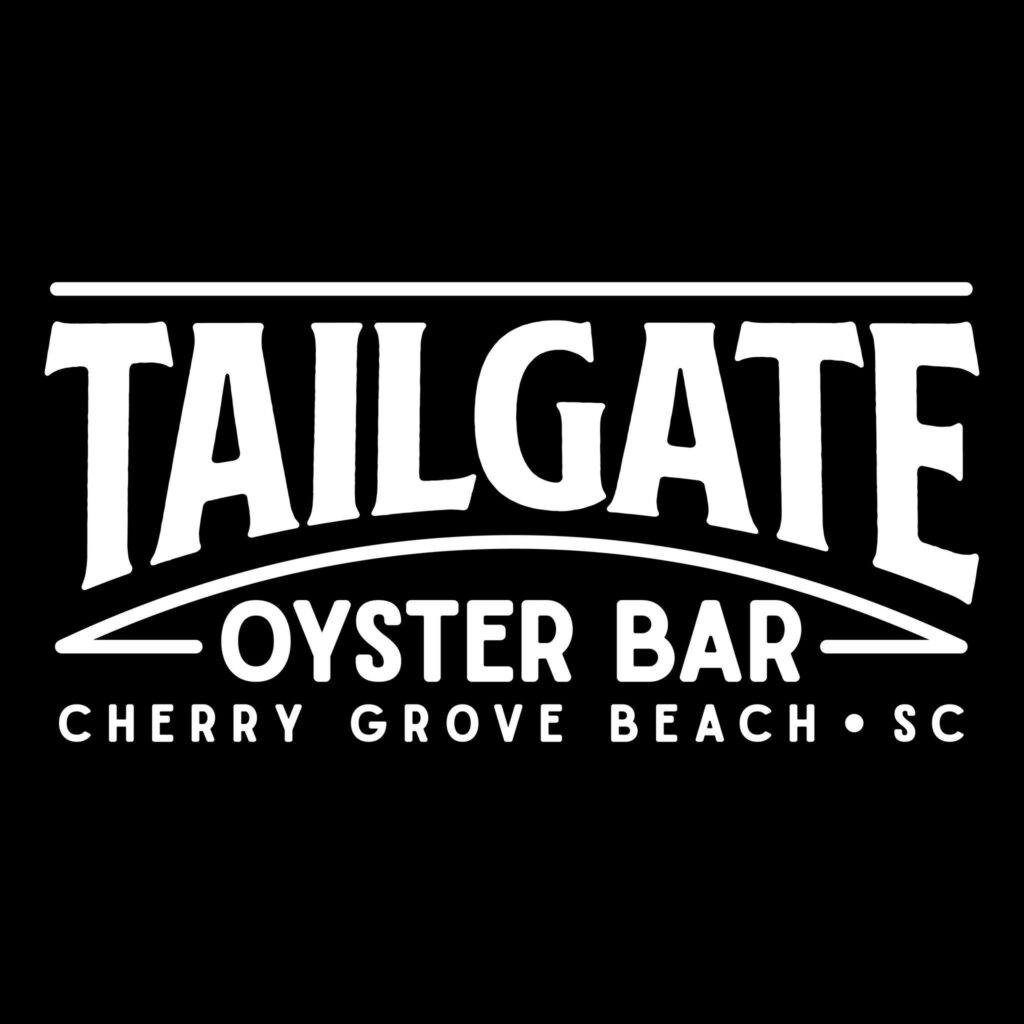 CBMA Weekend News
The CBMA Weekend schedule has been posted. Look at the events page for scheduled events during the 2022 CBMA Weekend. It is always a GREAT time to be in NMB as many of the artists will be here to perform as well as hang out with people they don't see more than once a year.
I am excited to see that Jimmy Hall is coming back again this year. He loves North Myrtle Beach and I think most of us LOVE seeing him perform here in NMB.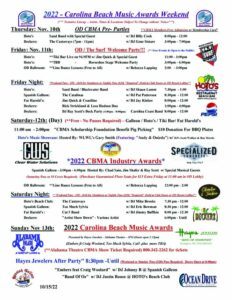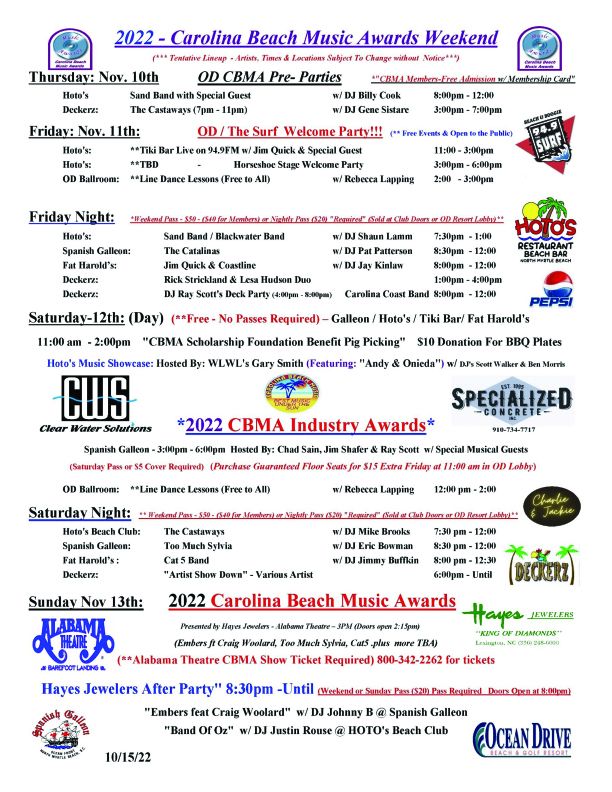 The CBMA Weekend and Show will be dedicated to Charlie Brown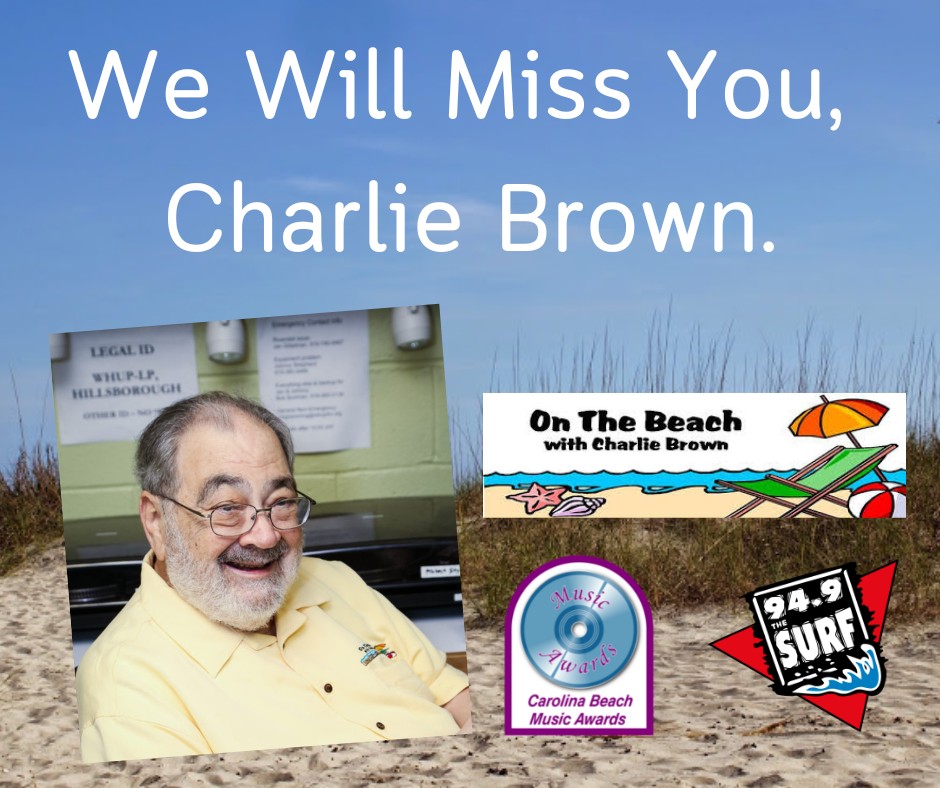 We Will Miss Charlie Brown
The loss of Charlie Brown is devastating to our Beach Music community. On behalf of "The Surf" staff, we would like to send our condolences to his lovely wife, Sue as well as his loved ones. This kind-hearted gentleman was a living, legendary staple in the music industry. While dedicating his entire life to broadcasting, he still found the time to support every facet of our entertainment family.
From attendance to band shows, advice for fellow announcers to a powerful entity in the Carolina Beach Music Awards, his presence has always been a positive dominance. Although he was soft spoken, his opinions were well thought out and valid via inquiry, investigation, and beloved conversations regularly with peers and admirers. With the highest form of professionalism and impeccable presentation for decades amidst his show, "On the Beach", his informative and entertaining program will be missed on this "Flagship Station" along with a multitude of other mediums.
Rest in peace our dear friend. There will never be another… And you will be missed by countless adoring fans and friends.
– Jim Quick