Another Big Weekend is ahead in North Myrtle Beach – Midwinter SOS is Here Again! Are you coming to Ocean Drive?
Harold's and the Galleon
I know things will be heating up in Fat Harold's Beach Club Tonight with Jammin' Jimmy B in the front Room – The Jump Start Party with Free Hot Dogs is at 6:30pm at the Home of The Fat Man.
Of course, the top bands in the business will be at Fat Harold's and the Spanish Galleon this weekend – Coastline will kick it off on Thursday Night at the Galleon. You can see Jim Quick & Coastline at Harold's on Friday afternoon and Sunday Night with Special Guest 'King Tyrone'. Plan to See The Entertainers at Harolds on Thursday Afternoon the 12th. The Embers featuring Craig Woolard will be at Harold's on Saturday the 14th.
Don't be Scared! The Legendary Band of Oz will take the stage 'Friday the 13th' at the Spanish Galleon. Catch the Fantastic Shakers on Saturday Night at the Galleon inside of the Ocean Drive Beach & Golf Resort.
Beach Music Radio Show
Did you see the post earlier? Mike Worley is on the air at 94.9 The Surf from 9 to Noon every weekday. If you see him out and about this weekend, tell him hello and let him know you are listening to The Edge Radio Show on 949thesurf.com
Don't forget about these great Events coming Up
Band of Oz Anniversary – Tickets
Jim Quick & Coastline at Mad Boar – tickets and tables
Ocean Drive Beach Music Festival – tickets – special offer
..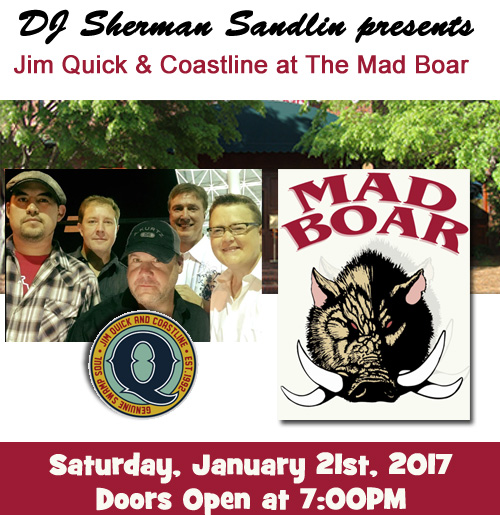 ..