Hello Beach Music Friends,
It is almost here. CBMA Weekend 2022 officially starts on Thursday with the Welcome Pre-Parties at HOTO's and Deckerz. The Carolina Beach Music Awards Weekend is going to be a great time in Ocean Drive and NMB. I look forward to seeing everyone.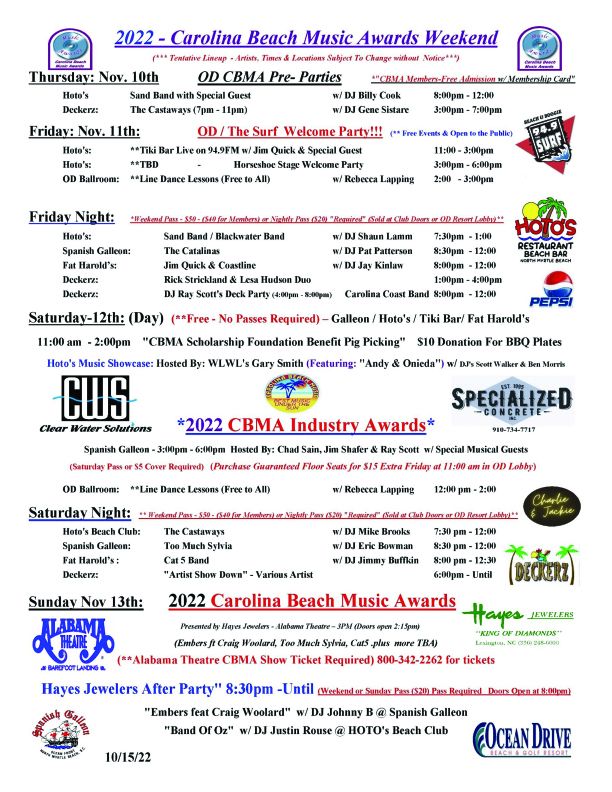 Are you coming to the beach this weekend for CBMA?